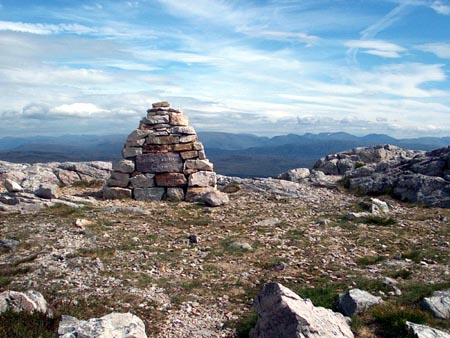 One of our great treats when we lived in the country was to take visiting friends and family out hill walking. There is a great place for hill walking west of Inverurie in Aberdeenshire called Bennachie. The hills aren't especially high but pose an extreme challenge for desk bound city dwellers. From the heights of Bennachie one can see for miles around but first one must scale those heights.
Those were the days before visitor centres, when packed lunches were the order of the day. We would dutifully pack a picnic and set off for the hills.
On one auspicious occasion my youngest sister who lived in London came with us. It was Easter, there were glimpses of spring in the air and the sky was blue from one horizon to the other. We surveyed her very pretty fashion wellington boots that came slightly above the ankle with delight. We knew that no one in Aberdeenshire had ever set foot on Bennachie wearing the like. The trail upwards entailed clambering over boulders and rocks of a dry stream bed which required a certain nimbleness of foot not easily afforded by wellies but we persevered. I am sure that the question 'why am I here?' crossed my sister's mind several times as we struggled up the hill. The most exercise she ever had was in walking to the tube station on the way to work.
Now one of the mysteries of Bennachie is how there could possibly be peat bogs high into the hills. One would think that the water would drain away, would one not? It is also difficult to forsee how deep these bogs can be, especially when a certain Londoner steps into one and discovers that she has mud filling her lovely wellie boots and burying her leg up to the knee. Oh the joy of it. A few uncouth phrases left her mouth and left us speechless. It is very difficult to talk when laughing quite as much.
The pleasure and pain was not over. Our blue sky turned grey and it began to snow. One of the things people need to know about Scotland is that one can experience four seasons in the one day. Those lovely hills are covered in heather where grouse and other small birds take cover. My sister in her wisdom decided to avoid the peat bog ridden paths and to climb over great tufts of heather instead. Good move. It made a strenuous walk much more difficult in soggy muddy Wellingtons. This had turned into the city dweller's nightmare.
Reaching the cairn at the top of the hill was quite an achievement and we ate our picnic in the sleet. Going back down as hill walkers know can be harder than climbing up. My sister still kept to her strategy of walking through the heather whenever the path began to get muddy. She was springing through the heather like a red coated floral booted goat when suddenly she almost disappeared from view. The air turned blue around us. I am sure that the good folk of Inverurie had never heard some of those phrases before. It was magic – she had found a deep heather covered hole to fall into.
I am sure that she still has fond memories of her hill walking experience. I certainly have.
If you would like to try the Bennachie challenge, rent a self catering cottage in Aberdeenshire and experience these wonderful hills and countryside.