It is so easy to fall in love with that villa you have see with its enormous swimming pool. You rush to book it before anyone else does and then you notice the finer details.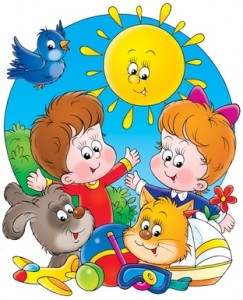 Every so often someone has a bad holiday experience because they either did not read the details carefully or did not give them sufficient thought. Your proposed villa or country cottage may look absolutely fabulous but have you checked the pet-friendly status?
People with an allergy to pet hair should NEVER rent a pet-friendly holiday home. The pets may be absent but their allergens remain. A certain family had to abandon their holiday villa after three days of trying to endure swollen itchy eyes and breathing difficulties because they had asthma and allergies. They tried to stay outdoors as much as possible and as enjoyable as visiting places is, there is the inevitable return to go to home to bed. In this sort of situation there is no refund. The onus is on holidaymakers is to check that their holiday accommodation is suitable and not to book instantly after viewing photographs.
Check the details of your holiday accommodation carefully before booking
Double check your holiday destination
Strange though it may seem, people have booked holiday accommodation in the wrong location. There are numerous towns called Newton and even a few occurrences of Land's End in the UK. Most people would think of the south westerly point of Cornwall but there is also one in Wales, Norfolk, Hertfordshire, and Berkshire. And people have booked accommodation and found themselves in the wrong location. This may be laughable to anyone who knows their geography and again I reiterate, check the details of regarding the location. It is advisable to phone holiday property owners or their booking agents and have a short discussion about the local area and amenities to iron out any misconceptions before you place that booking.
Take out suitable booking insurance
Normal, basic, everyday travel insurance covers people for medical costs and little more. When you book a holiday property, you agree with the terms and conditions whether you read them carefully or not. A booking constitutes a legal contract. Although terms and conditions vary from one holiday accommodation to another, it is likely that you will lose any deposit and possibly the full cost of your holiday if you have to cancel.  Holiday booking insurance can help offset any possible losses. Do read the terms and conditions carefully so that you realise what it is that you are agreeing to by placing that booking.
The majority of holidaymakers rent villas, cottages and all manner of self catering accommodation without any mishaps, but it's always best to be cautious and careful.