When it comes to coastlines, Blue Flag Beaches really are the crème de la crème, the prestigious flag is the mark of a very safe and clean beach – allowing less time for worrying, and more time for having fun! We have handpicked a selection of Blue Flag beaches across the UK and Ireland; they are often wheelchair accessible and sandy, making for a lovely day out for everyone.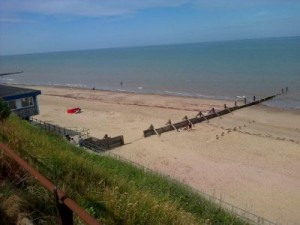 Sandy and coastal, this Blue Flag Beach is in the pretty village of Mundesley and boasts a long sandy beach with very little shingle. Gaze upon the pretty beach huts that dot along the coastline whilst walking along the cliff top, or travel further inland to watch the world go by from one of Mundesley's pubs.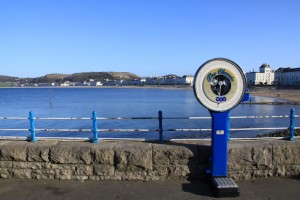 Wheelchair accessible, sandy and coastal, Llandudno West Shore is a lovely beach that has high water standards, perfect for keen surfers or paddlers! Dogs are allowed on the beach, also, meaning that no one gets left behind.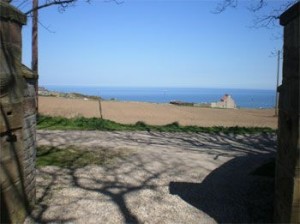 Coastal, sandy and wheelchair accessible, this gorgeous sandy stretch is in a seaside town that is just wonderful. Whitby is charming and adorable, it really is one of Yorkshire's gems; be sure to walk up the cliffs to the Abbey that inspired 'Dracula' to get the best view of this fabulous beach.
Sandy, coastal and wheelchair accessible, this beach in Northern Ireland is popular with surfers and bodyboarders due to its fantastically high water standards which earned it its Blue Flag status. This stretch of coast is famed for its unique limestone cliffs, eroded through time into a series of caves and arches, it is simply stunning.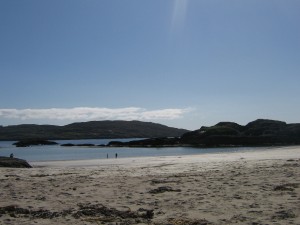 Wheelchair accessible and sandy, Derrynane Beach is located on the South-West coast of Ireland and is a popular destination for both locals and tourists. Extensive and stunning, this particular Blue Flag beach is sure to impress all members of your group.
The Blue Flag Beach award is undeniably the mark of good beach – be sure to frequent some on your country cottage holiday. It is important to note that there are many beaches in the UK and Ireland that are Blue Flag; Scotland has 1, England has 61, Northern Ireland has 10, Ireland has 85 and Wales has 41. The Blue Flag award is also worldwide, with Spain boasting a staggering 578 Blue Flag Beaches!