If you are searching for something different and special for your self-catering break away this year, then we have some possibilities that could be right up your street. Europe offers some truly inspirational and fabulous places to discover on a cottage holiday. There are too many to list in detail so we've selected our best picks of European places to inspire you.
N0 1 – Meteora in Greece
If you have a head for heights then a self-catering holiday in Greece in Meteora could be in order. This is a unique and special place to visit in a part of Greece close to the town of Kalambaka. Not a choice for those who love sun, sand and booze, a trip to Meteora is more likely to appeal to culture vultures and those who enjoy walking and hiking. Typical stays in this part of Greece average 3 or 4 days.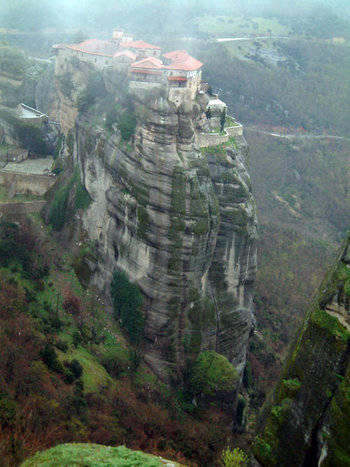 Quite a journey from Athens, with the drive taking more than 4 hours, it is well worth the effort. On arrival you enter what is almost a different world with a strange and unique landscape where huge tall rock formations form towering peaks here and there. Unlike mountains, these stone rock formations more closely resemble pillars and are mostly tall and thin. Made famous in the 'Your Eyes Only' James Bond film, many of these impressive rock formations are topped by historical monasteries, some of which are actually carved in to and partly make from the rock. These fascinating places date back to times when Greek Orthodox Christians hid from Muslims and with such lofty heights, staying here could certainly have made these monks feel closer to heaven.
Unsurprisingly, Meteora is registered on the UNESCO heritage list and with its unique landscape and some of the monasteries here date back to more than 700 years ago, this truly is a special and inspirational place for a self-catering break away.
N0 2 – Cappadocia in Turkey
A self-catering holiday to the fascinating area of Cappadocia is one that you are sure never to forget and covers quite a wide area where you can find what were originally villages carved out of the rocks and even castles made out of the rocks. Again, it is no surprise that this very special place is UNESCO recognised with Goreme National Park at the heart of Cappadocia being a UNESCO heritage site.
Similar in some ways to Meteora in Greece, Cappadocia in Turkey boasts a unique, strange and awe inspiring landscape that features towering rock formations, described by many as 'fairy chimneys' and a vast network of caves. Similar too with Meteora is the history of Christians living in this reclusive hidden away place, to keep safe from Muslim invasion.
Amazingly, the fascinating landscape of Cappadocia is a result of erosion over time and is a fantastic place to visit with its almost other worldly qualities. Covering quite a wide area, you need at least 3 or 4 days to fully appreciate this special place and spending more time here on a self-catering break would allow you to discover the area in more depth.
Walking and cycling can both be enjoyed in Cappadocia and can be a great way to discover this place. Day trips operate to the main sights but hiring a car and driving yourself allows you to venture more off the beaten track and to discover more of Cappadocia at your own pace. Hot air balloon flights are another recommended way to see some of the best of this part of Turkey.
N0 3 – Stonehenge in England
Another place closer to home in England that has the ability to capture the imagination is Stonehenge. Again, a UNESCO heritage site, Stonehenge is a stone circle appreciated for its history and mystical qualities. Considered by some to be a holy place, Stonehenge dates back to prehistoric times and is set amongst some stunning countryside. The purpose of Stonehenge can still not be agreed upon until this very day and this mystery is perhaps some of what makes Stonehenge so special. Although you can't get up close and touch the stones any more, visiting this place is very atmospheric and you can still take photos and treasure the memories for years to come.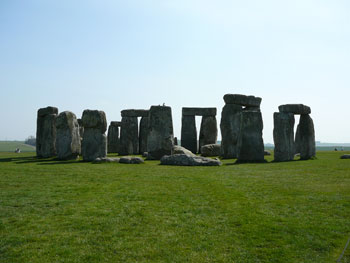 Find self-catering accommodation near Stonehenge.
Close by Stonehenge of course is the beautiful city of Salisbury which is also worth a visit when on a self-catering break in this area of England with an assortment of historical buildings, a green and cathedral to recommend it.  Also within travelling distance for a day trip from Stonehenge is the historical city of Bath, where the city is a UNESCO recognised site on account of its Roman and Georgian architecture.
We hope we've inspired you with our selection of unique and inspirational places in Europe for a self-catering holiday away. If you have any recommendations or suggestions on places to visit, let us know, we'd love to hear from you.