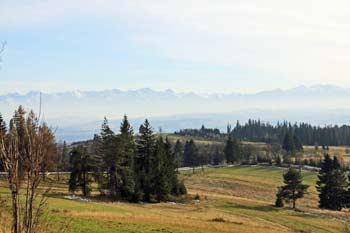 Many of us have less money available to spend on holidays. We have been hit by rising prices on food, utilities and fuel. Even the wealthier among us consider the cost of a family villa holiday, the flights and choose on price.  Everyone is looking at value for money. 2012 is going to be another belt tightening year that I suspect may mean less foreign travel apart from holidays in good value Eastern European countries such as Poland, Hungary, the Czech Republic, Slovakia, Ukraine and Bulgaria.  All of these Eastern European countries have stunning scenery, interesting cities and inexpensive prices for eating out.  I met someone recently who was planning to go to Albania, which is along the coast from Greece and offers similar beaches and countryside but without the Euro. Croatia is much lauded for it scenery and there is still plenty of reasonably priced accommodation in holiday apartments and cottages.
The owners of self catering villas and cottages who are able to offer reductions and value for money will be the survivors and possibly winners next year.  The British have a wonderful opportunity to attract foreign visitors. We know that we have some of the most beautiful rural areas in the world, fascinating cities and market towns that ooze character and history, lots of facilities of all kinds, free entry to museums and art galleries but let's not forget that we also have cheap goods in comparison to many other European countries.  Britain is the place to come for a shopping holiday. And it's not just our cities that have huge department stores, life has moved on in Britain and there are sprawling shopping malls and parks in areas outside towns. Not only do our European visitors get a holiday but they also take home some great bargains that offset the cost of their holiday.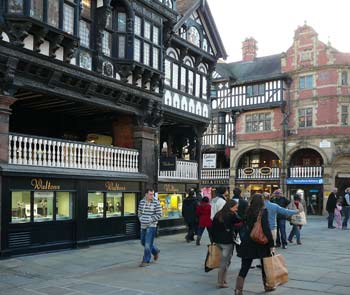 'Baggage allowances on planes are small' I hear you say. True, but there are many reasonably priced transport services that will deliver those goods to your front door. Parcel2Go, Eagle Transport and many others make shopping in bulk possible. Better still is to drive to Britain if you can. That gives you mobility to see more, shop in various places and carry more items home. Britain is currently a country of bargains.
One of the best times to take a shopping trip to Britain is about a week into the New Year when the sales are on in earnest and goods are discounted to clear. Come and fill your bags with bargains. It is also a time when self catering cottages are at their lowest rates and flights are cheap. January 2012 is a time for opportunity. Once Britain adopts the Euro currency (which may be sooner than we know) the shopping bonanza will end.
Where to stay in Britain? It all depends on what you would like to do apart from shop and where you can obtain cheap flights to.  There are great places to shop all over Britain.  Eating out is generally less expensive in the Midlands and the north of England, although you can cook for yourself with a self catering holiday. Nottinghamshire offers value for money in many respects. The City of Durham in County Durham, northern England is a friendly place with good shops.
Holidaymakers and bargain hunters arriving from Europe, having driven for hours, are advised to find somewhere to stay in the south of England. The ferry port of Dover is in Kent and there are several large shopping malls and thousands of shops. Essex is also wonderful for shopping.  At Dartford, there is Lakeside shopping park on one side of the Thames and Bluewater in Kent a few miles away on the other side of the river.
Find a good value cottage. Many cottage owners have special offers on cottages to rent for January. Talk to the cottage owners, they will be able to let you know about good places to shop for bargains near their cottages, about car boot sales for second hand bargains and you can have a great shopping trip with lots of gifts to take back home.