Modern man is addicted to novelty, we all rush around trying to participate in the latest fads and holiday experiences. Short breaks are very popular in today's world. Two, three or four days somewhere new and exciting so that there isn't long enough to get bored. Like addicts we crave more and more stimulation.
There are supposedly people who like to escape just to avoid stimulation. Personally, I have never ever met any.  I belong to the latter group, constantly demanding new and alternative – never the same holiday destination twice.  Beach holidays are good for a few hours then I need to get up and go to look at something. I sometimes think that easy money can be made by creating new tourist attractions because tourists will look at anything just for something to do.  I'm at my happiest snapping photographs of scenery I have never seen before. it really does not matter much where it is as long as it is new to me. My world is a big place withan endless list of potential holiday destinations. Any time of year does. One can get some brilliant photographs in mid January when there is a sharp frost on the ground giving the landscape an iced white frosting. Each new festival or tradition is a photo opportunity.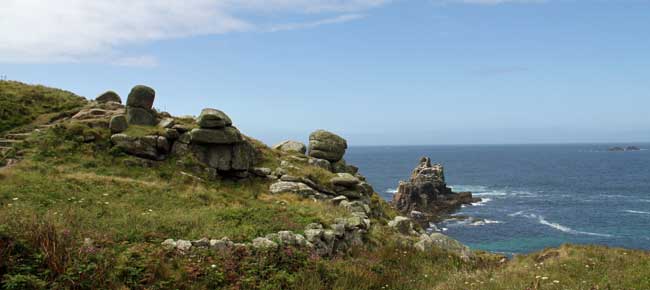 I think I derive more pleasure from travelling because I see the  world with a photographer's eye. Everything is of potential interest. I cannot believe those people  who go to somewhere iconic like Land's End in Cornwall and report back that there was nothing there to see.  How did they miss those sea views, the amazing wild flowers, myriads of sea birds, interesting granite boulders overgrown with multi-coloured lichen?
Give me  cottage holiday any day, anywhere in any country and I will find beauty in that place and want to record it for posterity. This Earth we live in is so very beautiful that I cannot get enough of it. I want to holiday in every country. I need several lifetimes because I have seen only a fraction of Britain and haven't yet been to Ireland. The Lake District, Isle of Wight and Croatia are on the list for 2012. Everone tells me how beautiful Croatia is. There are hundreds of small islands offshore, many of which aren't inhabited and one can only imagine each as a perfect miniature nature reserve. Self catering is a good type of accommodation because it is economical and spacious and there are no set mealtimes, I can eat where I am at the time and when I feel hungry. One can begin to feel quite claustrophobic in a hotel room.
I can envisage travelling to the end of my days. perhaps I should concentrate on mountainous terrains just now whilst I can still cope with the climb? I'll leave cruising until I can barely walk.