Despite being a geographically small nation, an island even, the United Kingdom boasts one of the most, if not the most, fascinating and rich histories in the world. The amazing history on offer dates back an incredible amount of time. Remnants and monuments to these distant times remain scattered throughout the country, which has helped to make the UK a renowned tourist destination throughout the world. To produce a short list focusing on the best historical places to visit throughout the UK would be a near impossible task because of this extremely vast offering. Instead, we have narrowed our scope and, yet still this remained a challenging task, have managed to select just a few of the very best historical sites that Northern England has to offer.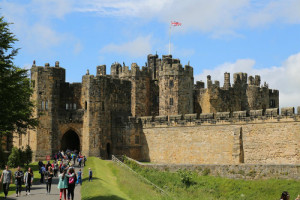 Alnwick Castle
Rich with ancient and modern history, this famous castle has dominated the landscape for nearly 1000 years, countless fascinating stories have emanated from the castle, which visitors to the building can learn about in a true-to-life manner. The castle has only continued to become more renowned in recent years, after being used as the Hogwarts Castle for parts of the Harry Potter film series. The charming and picturesque area of  Alnwick is itself worth a visit and offers a range of luxury self-catered accommodation.
 Hadrian's Wall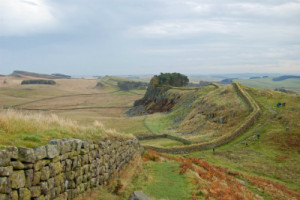 Considered the most famous attraction in all of Northern England, this internationally recognised World Heritage Site continues rot draw in visitors from all over the world. Despite initial erection beginning in 122 AD, large segments of the ancient wall are still intact and as a striking visual reminder of the bitter internal divisions between the English and the Scottish, that once ravaged the United Kingdom.
Liverpool Cathedral
This dramatic structure can claim the honour of being the world's largest Anglican Cathedral. The Cathedral's record breaking tendency doesn't stop there; the building is also home to the world's tallest, and heaviest, peal of church bells! The Cathedrals main organ is also the largest that the UK has on offer. This impressive streak of records, as well as the striking visual and rich history of the Cathedral, has made Liverpool Cathedral an essential attraction for anyone visiting the area.
Rievaulx Abbey
Rievaulx Abbey has been regarded by some as one of the most important buildings in England. This stunning building was built in a remote valley of North Yorkshire by Cistercian Monks between 1147-67 and became a largely self-sufficient community for many years after this. The design style went on to become a staple of architecture in Britain for centuries after.
To be able to take advantage of visiting these amazing landmarks, check 'Northern England' properties page and see whats on offer: http://www.countrycottagesonline.net/england/northern-england
Save